The Product: The What
PROTO-COMM offers an easily fielded platform for highly reconfigurable RF/Microwave systems. The devices are designed to accept standardized, commercial-off-the-shelf (COTS) RF/Microwave components for advanced waveform capabilities, spanning up to 67 GHz. The compact form-factor (low SWaP-C) enables improved weight reduction, power efficiency, and tactical waveform performance.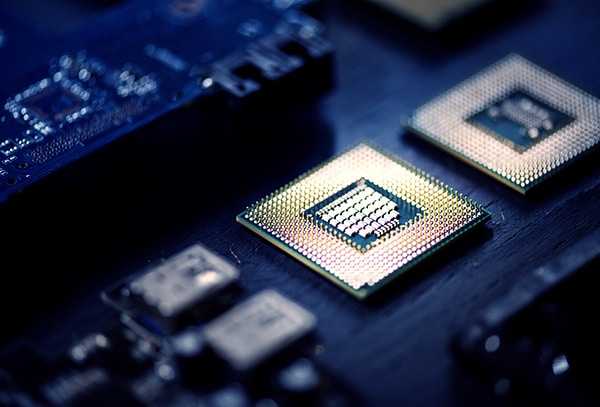 Mission Statement
PROTO-COMM is dedicated to moving the pendulum forward. Our unique technology was built with every user in mind. Our constantly evolving technology, with its seamless points of communication, can reach your everyday warfighter needs, while also creating safe and reliable single use platforms for your first responders. We listened and delivered.
Technology: The How
Value Proposition Statement
PROTO-COMM's reconfigurable electrical and mechanical hardware set provides a "blank canvas" for the development of microwave subsystems (transceivers, receivers, etc). The biggest advantage of this invention is the reconfigurability of the microwave subsystem to have a new subset of microwave circuits, but still maintain the same power, control, communication, and sensing when iterating the design of the microwave subsystem. Because of this development, one can iterate designs quickly and efficiently without the need to re-design the mechanical and electrical interfaces for a new microwave subsystem. In addition, this invention complies with Modular Open System Approach (MOSA) and Modular Open Radio Architecture (MORA) standards to ensure rapid integration, development, and interoperability.

How it Works
You can easily implement any RF/Microwave design by simply screwing down your RF front ends to the gridded plate and connecting them to the controller. The patented printed circuit board (PCB) can send control and power signals to the RF/Microwave subsystems populated on the platform and can communicate with each RF front-end individually. These RF front ends are commercially available from a variety of vendors, which in turn drives the cost of these components down due to market competition.
Applications
C5ISR
In the advent of the military program JADC2, there has been a large increase in the interest of interconnecting our forces. With the ability to customize an RF system to meet tailored specifications coupled with the small, robust platform. The invention offers an efficient way to act as a RF relay to establish links between smaller systems. Additionally, advanced electronic warfare capabilities can be deployed using these modular RF systems for operational flexibility. This would offer the warfighter a platform that can control the electromagnetic spectrum and control the fight.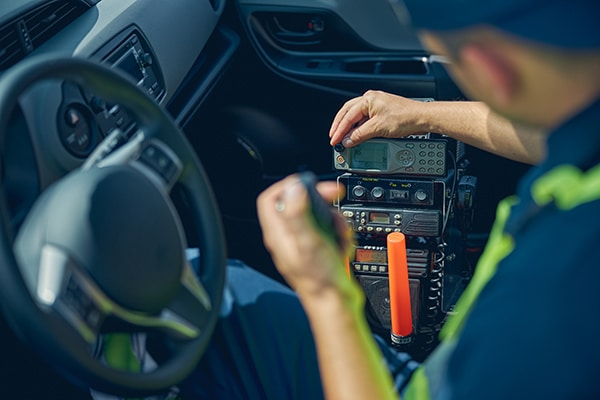 Law Enforcement & First Responders
Software-defined radio communication platforms have the innate ability to generate their output signal using software platforms. Due to the small, robust configuration of the invention these signals could easily be transferred using Radio over IP (ROIP) methods to allow for control and use of the systems from virtually anywhere there is internet connectivity. The use of ROIP's over an expanded area combined with our technology would allow for a wide area network of communications. A perfect example could be implemented across police vehicle fleets for low SWaP communication platforms, reducing the amount of power drain on the integrated vehicular platform. First responders can benefit from the data relay links established by these devices for disaster response, fire and health emergencies.
Our Partners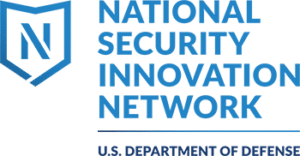 Who We Are
Jovanda Patterson
Business Administrator
M.Sc. – Educational Leadership
Air Force veteran with industry experience in workforce & business development.
Dominik Doktor
CTO
B.Sc. – Physics
Doctoral Student at Texas A&M University (Applied Physics). Experience in optics, photonics, and RF/Microwave technology.
Jason Rutledge
CEO
B.Sc. – Intelligence
US Marine veteran & CEO of RCG. 20 years industry experience in intelligence, systems integration, and communication.